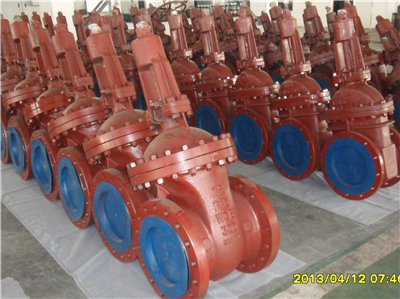 How to maintain wedge gate valve
1. Check whether the wedge gate valve is closed correctly, whether there are foreign matters on the sealing surface and whether there is internal leakage on the sealing surface. If allowed, the inspection result of wedge gate valve is switch, otherwise the sealing surface is damaged and maintenance is required.
2. If there is a fault, the wedge gate valve needs to be maintained. Wedge gate valves have a safety drain to clean components, replace damaged packing and gaskets, modify sealing surfaces, and readjust discharge pressure. The value is less than 1. Double the pressure. After maintenance, wedge gate valve can not resume operation before passing hydraulic test.
3. Wedge gate valve should be inspected and maintained regularly, corrosion should be strictly prevented, and the equipment should always be in good condition.
4. Wedge gate valve to fill drain and verify cover is loose and pressed again. Wedge gate valve has seal ring, but pressure is not recommended to replace packing.
5. If the middle flange leaks, check whether the fixing bolts are loose. If not, the bolts should be tightened again evenly; if the leakage, gasket damage, aging, or even the sealing surface may be damaged, the wedge gate valve should be repaired and replaced with gasket, or the sealing surface should be repaired.