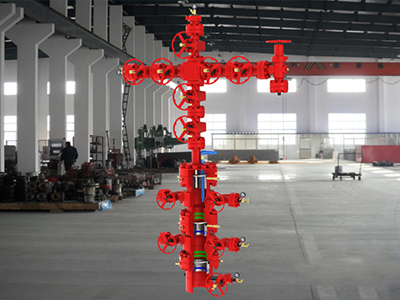 How to hang tubing in wellhead equipment?
The wellhead device shall have a set of equipment capable of controlling and regulating oil and gas production. Wellhead equipment is called wellhead equipment, usually called Christmas tree. The wellhead device has the following main functions:
(1) The weight of all tubing strings supporting the well is suspended in the tubing;
(2) Seal the annular space between tubing and casing;
(3) Adjustment of wellhead equipment and oil well production;
(4) Ensure all kinds of underground operation, such as overhaul and minor repair;
(5) It can carry out daily production management, such as obtaining oil pressure, casing pressure data, pressure measurement and wax removal.
Wellhead equipment can be divided into three types:
1. Wellhead equipment, casing brake, main brake, production brake, wax brake, tubing fork and nozzle.
2. The pumping wellhead device is simpler than the flowing wellhead device. The foundation part is composed of casing tee, tubing tee and polished rod sealing box.
3. The blowout Christmas tree is a kind of gas wellhead device with the same structure as the blowout wellhead device. Due to the high pressure of natural gas well, there is hydrogen sulfide gas, so the wellhead equipment needs to have a high pressure level and be able to resist the corrosion of hydrogen sulfide gas.