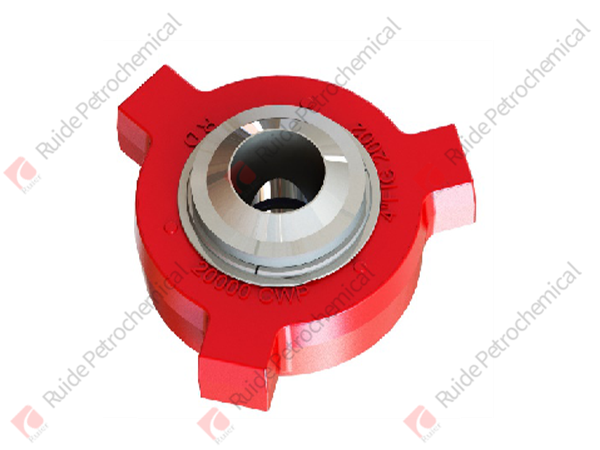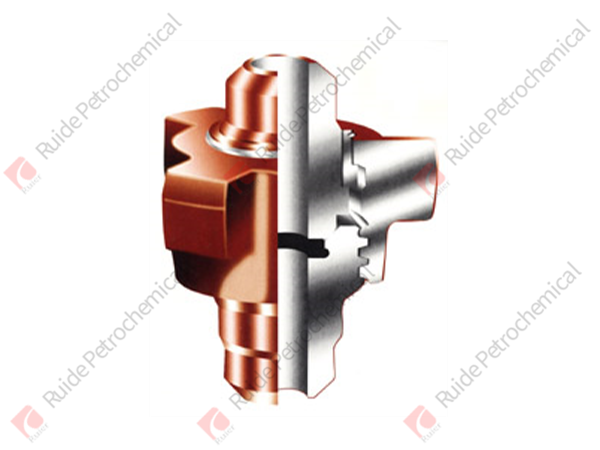 2002 high pressure Union
The union is three available in 2-4 inches and is equipped with a replaceable elastomeric nitrile rubber seal ring combination in a stainless steel liner to provide complete extrusion protection in overpressure applications.
The detachable nut / sector ring / retainer ring design simplifies the removal of the nut from the pipe.
2002 20000 psi nscwp, test pressure 30000 psi, red nut, red parts.