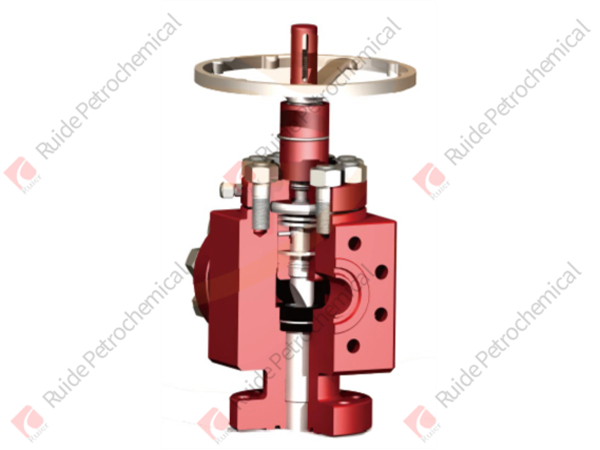 Wedge throttle valve
One side of the wedge-shaped manual throttle valve is close to the inner wall of the valve seat, so that the valve core will not vibrate after being impacted by the fluid. By setting the diversion surface, the transverse force of the fluid on the valve core is reduced, the possibility of valve core fracture is greatly reduced, the occurrence of well blowout is avoided, and the safety of oil well operation is improved, Improve the anti erosion ability of the valve core and improve the service life of the valve core.
Basic parameters
Nominal diameter: 2-1 / 16 "~ 7-1 / 16"
Working pressure: 2000psi ~ 15000psi
Temperature: – 75 ° f ~ + 250 ° f (– 60 ° C ~ + 121 ° C)
Main materials: AA, BB, CC, DD, EE, FF, HH
Specification level: psl1-3g
Performance level: pr1-2
Nozzle specification: 1 "~ 3"