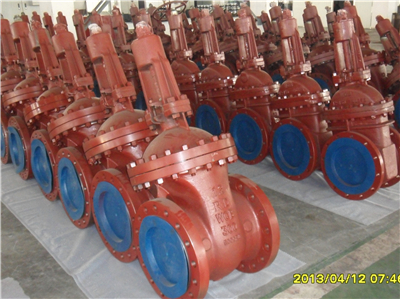 How to clean wedge gate valve
Wedge gate valve has a flat sealing surface and a vertical centerline, so the sealing surfaces on the oil circuit board and the gate are parallel to each other. This wedge gate valve is usually double gate plate, so that the valve body and the two protruding surfaces of the gate are in close contact when closing. Wedge gate valves usually have two thrust wedges sandwiched between the two gates.
Before installing the wedge gate valve, the protective covers on both sides of the flange end should be removed. When the valve is fully opened, the valve should be flushed. At the same time, it should be noted that before installing pneumatic ball valve in wedge gate valve, wedge gate valve must test the whole signal before it can be installed online, and the dirt in the pipeline must be removed before connecting the pipeline.
Wedge gate valve is different from parallel gate valve, wedge gate valve and wedge single gate valve. The two sealing surfaces of wedge gate valve are wedge, and the parameter of wedge gate valve is usually 50. Wedge gate valve can be made into a whole, which is called rigid gate valve. Wedge gate valve can also be made into a pressure head, which can be slightly deformed to improve its manufacturability and compensate for the deviation of sealing surface angle during processing. This hammer is called an elastic hammer.